Partnerships in the Community: Businesses in Wharton, Newark, Dover, and around North Jersey, Helping Each Other

Dover Dodge Route 15 Used Car Center, is proud to work with a local organization in our community every month. Our goal to help our partners in the surrounding neighborhoods to reach some of their fundraising objectives which are a vital part of their ability to serve our communities with their important contributions to society. Examples of some of our past partners include the Second Chance Pet Adoption League, Lustgarten Foundation, Toys for Tots, Fire Department(s), and Police organizations. Check out the details below to see some of the faces of our friends...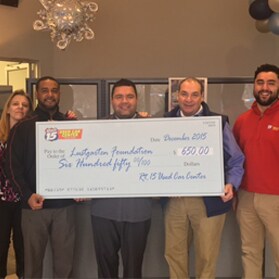 Giving back is really giving to yourself. How so? Well, when we give to people and causes that make the world a better place, we feel an amazing sense of happiness and satisfaction. At Dover Dodge Route 15 Used Car Center, we know these feelings firsthand. Helping those in our community is important to us and we strive to assist wherever we can. In the past we've partnered with important organizations right here in Wharton, New Jersey, like the fire department, police department, humane society and many others.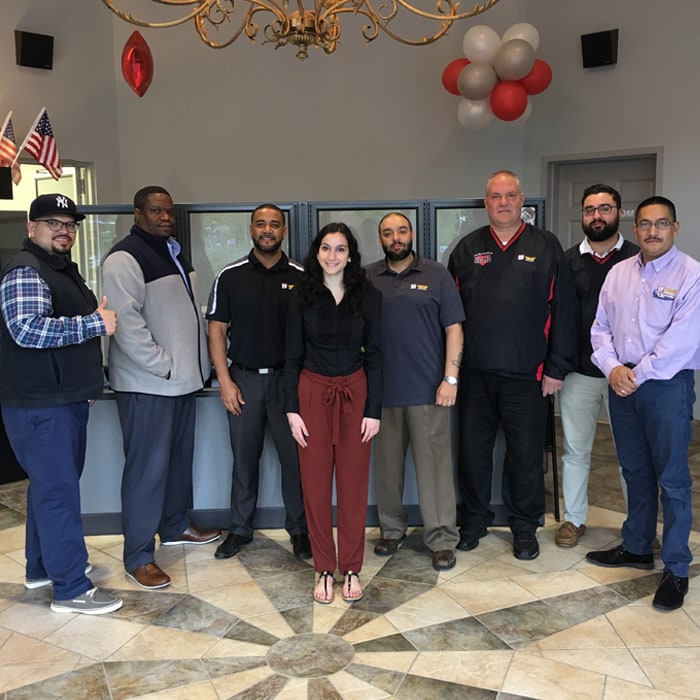 Rachael Schmidt's DASI Fundraiser: Help us support Rachael Schmidt in her fight against sexual and domestic violence! Rachel is 18 years old and from New Jersey. After attending an amazing Positivity Summit in Hackettstown, NJ, she was inspired to dive into an issue that needs more attention than what it gets - sexual and domestic violence. She began to research local shelters and took interest in one in particular called DASI (Domestic Abuse and Sexual Assault Intervention Services) in Newton, NJ.

Learn More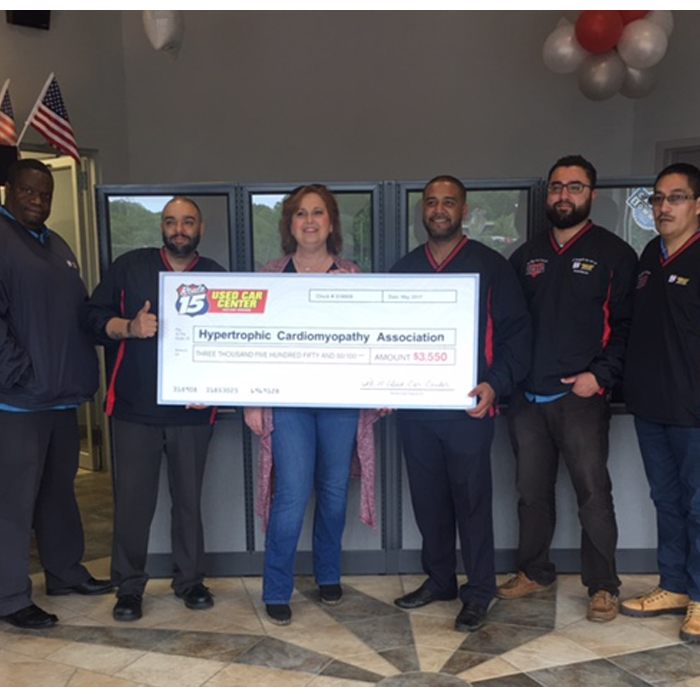 Lisa Salberg's New Heart: We at Dover Dodge Route 15 Used Car Center are proud to support Lisa Salberg's fight for a new heart! Lisa has been a huge advocate for patients with Hypertrophic Cardiomyopathy (HCM) for over 20 years and now it's our time to step up and help her with her own battle against HCM.
Learn More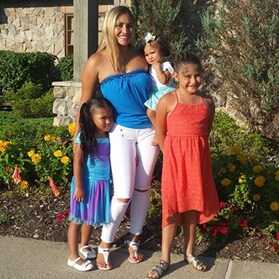 Julianna Corona Medical Fund Campaign: There comes a time in everyone's life where help is needed and the Corona's urgently need ours. Please donate to this beautiful family that needs our help. By helping get Julianna the proper medication and alleviating financial burdens would mean the world to the Corona family. No one knows how much time Julianna has left but helping this family financially for medical costs and inability to work at the present time would ease a huge burden for them so they can enjoy what time they have left.

Learn More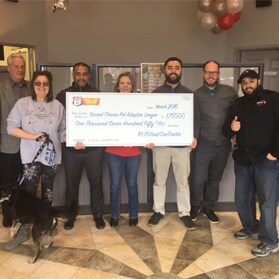 Second Chance Pet Adoption League: At Route 15 Used Car Center we're proud supporters of the Second Chance Pet Adoption League. They have an amazing variety of dogs of all ages, sizes, and personalities looking for homes. Their foster homes are overflowing with great dogs in desperate need of homes. Please join them to spend some time getting to know these wonderful guys and gals. All have been spayed/neutered, updated on shots, and received any necessary vet care.


Learn More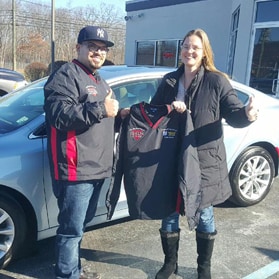 Stop By and Get Involved Today: We invite you to stop in and see us soon. We look forward to discussing your favorite community nonprofit and welcome suggestions for future partnerships. While you're here, we can browse our extensive inventory of pre-owned vehicles. In the market for a Certified Pre-Owned vehicle? We're sure to have something on our lot that will be just right.